Part construction of Huizhou toggle switch
---
Huizhou toggle switch adopts integrated circuit skills and SMT surface equipment technology to manufacture a new generation of photoelectric switch devices, with time delay, widening, external synchronization, anti-interference, high reliability, stable working area and self-diagnosis and other intelligent functions. This novel photoelectric switch is a kind of automatic photoelectric detection system electronic switch with pulse modulation, the use of cold light sources such as infrared light, red light, green light and blue light, can be non-contact, no damage, agile and control a variety of solid, liquid, transparent body, black body, soft body and smoke and other substances and action. Drive waterproof and explosion-proof switch contact travel switch has defects such as low speed, poor accuracy, simple damage to the detected object and short life contact detection, and the transistor near the switch effect distance is short, can not directly detect non-metallic materials. But the new photoelectric switch is to overcome the above defects, and small size, function, long life, high precision, echoing speed, detection distance and anti light, electricity, magnetic nuisance ability.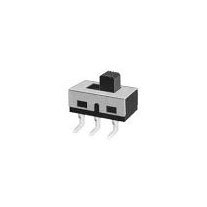 The following describes the construction of toggle switch parts:
1. Iron shell (material: generally iron; Treatment process: nickel plating or blackening process is used to avoid oxidation.)
2. Plastic handle (Material: generally POM material, such as fire retardant and high temperature resistance requirements, often choose PA nylon material treatment process: injection molding)
3. Terminal (material: generally phosphorus copper; Treatment process: silver plating)
4. Insulation bottom plate (material: electric board; Processing technology: stamping molding)
5. Contact code sheet (material: generally phosphorus copper; Treatment process: silver plating)
6 round beads (material: generally stainless steel; Treatment process: nickel plating)
7. Slingshot (Material: bronze; Processing technology: stamping molding)
8. Decorative oil (material: red oil or a kind of green oil chemical oil, daubed in the contact part of the terminal and bottom plate, decorative effect. General requirements of non-toxic, environmental protection).